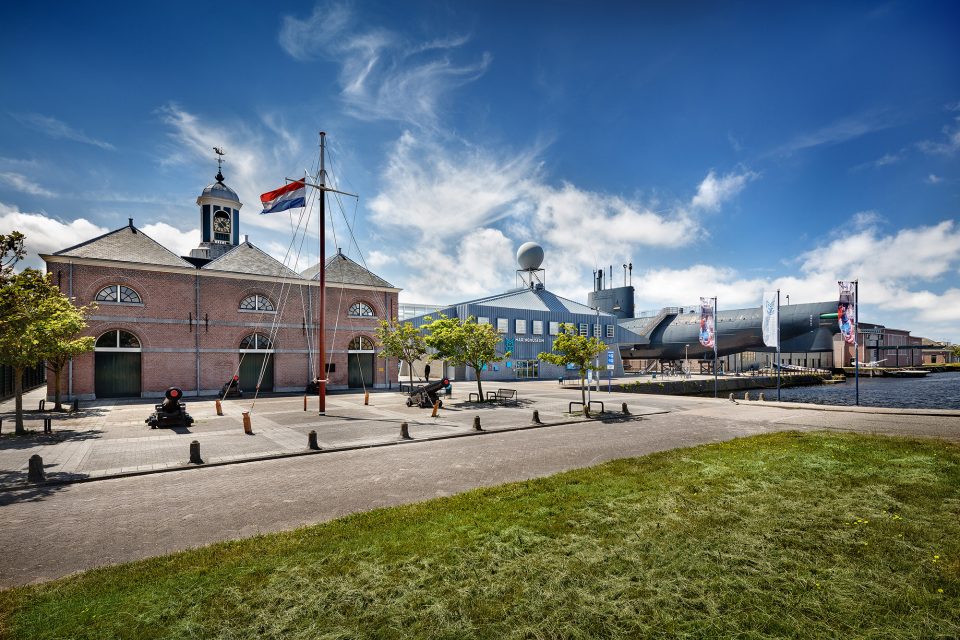 Take a trip through the history
Via the main building – where the cash desk and the film theatre are based – you will make your way to the Torentje (Turret). The building was commissioned in 1827 as a warehouse for highly flammable substances. Employees were able to see the Turret's clockwork from wherever they found themselves on the dockyard grounds. Now, the six rooms of the Turret tell the story of the Dutch Navy.
Museum ships
Next to the main building sits the Tonijn, the country's only submarine that is open to members of the public. The museum ships Abraham Crijnssen and Schorpioen are berthed on the other side of the Medemblik building, which is used by the Navy. Further up, at the central square, is where you will find the bridge of HNLMS De Ruyter.
Full details of our ships
Discover more
You can also start your journey across the Navy Museum at the elongated building at the Westgracht, known as the Geschutmakerij (artillery forge/workshop). Here too, we have a cashier desk, next to the museum shop. This building houses exhibitions on today's Navy and the history of the naval dockyard. At the Sea Battle! exhibition, you get to experience the Journey to Chatham (1667) and the Battle of the Java Sea (1942).
Before this building was commissioned as an artillery forge/workshop in 1915, it served as a warehouse for sawn wood products, oakwood planks and other goods.
All exhibitions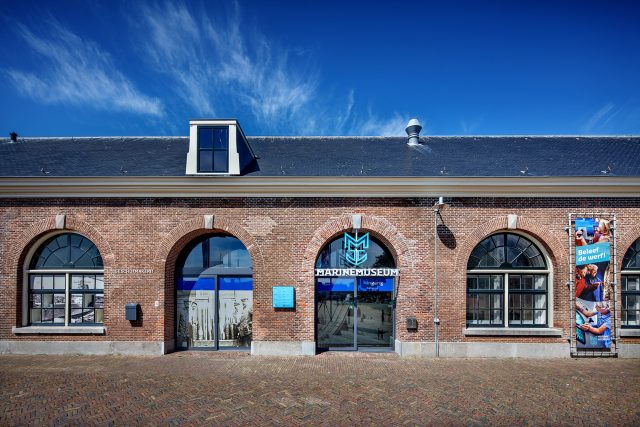 The lifeboat shed
The dark green building next to the Tonijn is the lifeboat shed, which was built around 1833. The seven remaining wooden vaults were part of an existing roof (which consisted of eighteen vaults in all) that sheltered 36 gaff rig gunboats. Normally speaking, this building, which serves as a depot for large artefacts, is not open to visitors, although guided tours may be laid on in response to express requests. Keep an eye out for our What's On Guide or follow us on Facebook or Instagram.