Fun for kids
The Navy Museum is the place where children get to find out everything they always wanted to know about the Dutch Navy. The perfect day out for the entire family. Climb aboard our ships, get behind the controls yourself, see through the periscope and hear the stories of former crew members!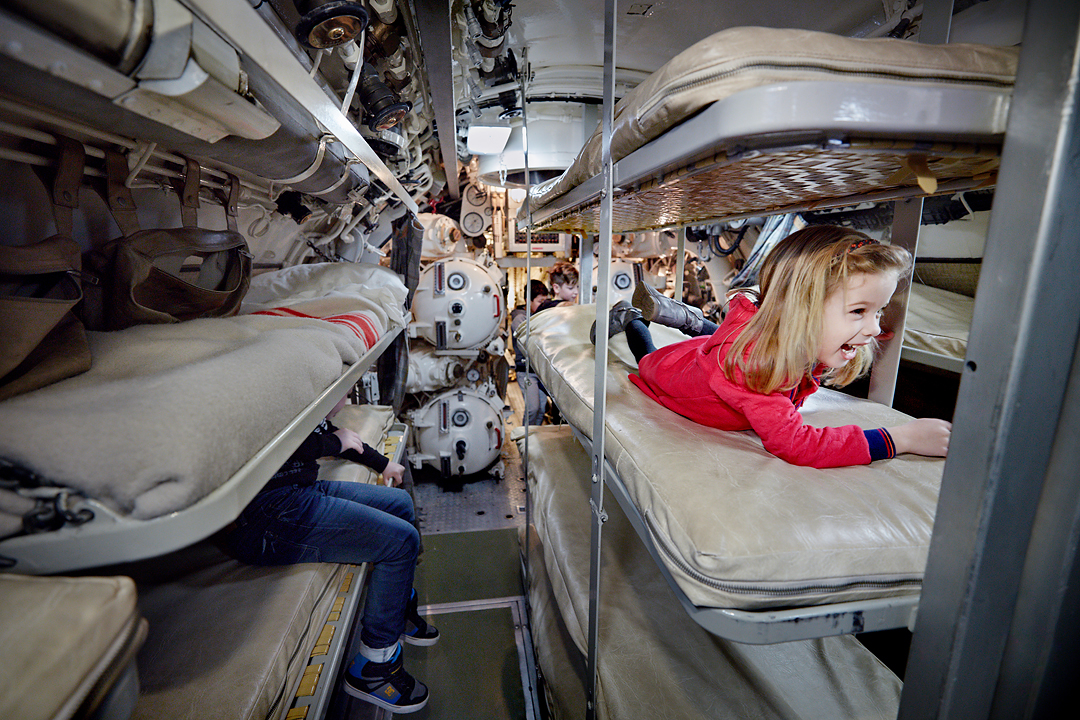 Take the wheel
yourself
Ready to submerge?! Take up your position on board the Tonijn submarine and experience life on board. Just try climbing into one of the berths. Tricky, right? Have you wondered just how long a submarine is able to stay below water? Ask the ex-crew members themselves!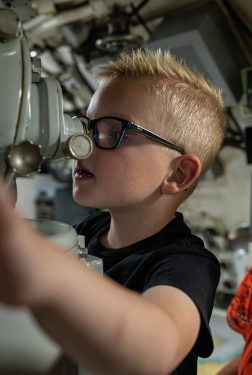 'Look, I can see as far as Texel!' Sem - Visitor Marinemuseum
Kidsproof
Visit, explore and rate the Navy Museum like a real museum inspector! Register at museumkids.nl or download the app from the app store. Click the button below to register as a Museum Inspector: Becoming an Inspector.
The last year, the Museum Inspectors rated us 8.8! Click here to read the logbook of the inspections conducted.
The Kidsproof epithet is a people's choice prize awarded by Museumkids. All museums that are members of the Museumvereniging (Museum Association) and which witnessed 60 inspections or more this year which attracted an average score of at least 8.0 are given the 'Kidsproof' label.