About us
The Marine Museum is located on the Oude Rijkswerf, also known as Willemsoord. The site belongs to the Royal Navy, which still uses some buildings. It is sometimes a bit of a search, but if you follow the map carefully, you will find your way with ease.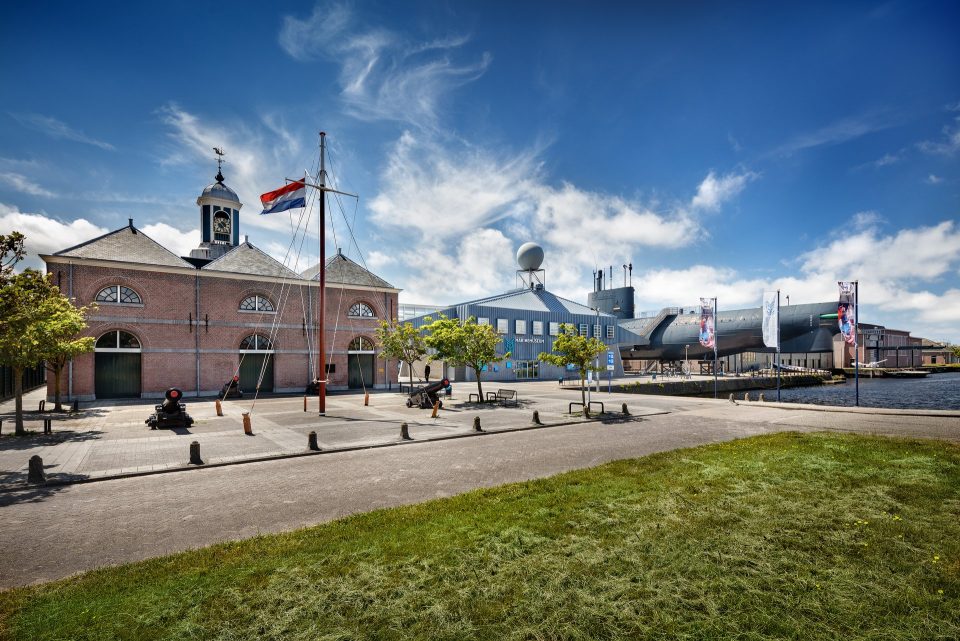 Stichting Koninklijke Defensiemusea
The Navy Museum is part of Stichting Koninklijke Defensiemusea (Royal Defense Museums Foundation). This includes the National Military Museum in Soest, Military Police Museum in Buren and Marines Museum in Rotterdam.
OUR 
MISSION
The four defense museums show the past, present and future of the armed forces. We tell about the wars of the past, today's peace missions and the story of the men and women who serve in conflict situations on behalf of the Netherlands. This is important because war and conflict are inextricably linked to the world we live in and therefore to us.
Our vission
The armed forces fulfil an important core task of the Dutch government. For the social legitimacy of the armed forces – and for the motivation of the men and women who work there – it is necessary that a large part of society is aware of the importance of an armed force and can form an opinion about the way the armed forces carry out their tasks.
How did the armed forces originate and how do they protect us and others in times of war and uncertainty? The four defense museums demonstrate this by offering a window on the past, present and future developments of the armed forces.