Discover Den Helder
Den Helder is the most northern town on the mainland of the province of Noord-Holland (North Holland). Surrounded by water, the town looks back on a long-standing maritime history. Offering plenty of scope for fun days out, from the Helderse Klimvallei all the way up to the Navy Museum (obviously), there is also plenty to entice nature lovers. Read on to discover all the great things to enjoy in and around Den Helder.
Active in Den Helder
Looking for some great active activities? Have a whale of a time at De Klimvallei, a tree canopy climbing adventure park! Situated in a stunning recreational area, De Klimvallei offers a whole range of things to do for the whole family.
Discover Den Helder from the water: hire a canoe or go paddle boarding. Real daredevils get to tackle the spectacular high ropes course, but do not forget to enjoy the views while you are up there!
Nature in Den Helder
Gorgeous beaches

Recreational areas

World heritage

Sweeping sand dunes
Combined ticket to Lifeboat museum and Navy Museum
Den Helder is surrounded by water. Hardly surprising then that it is home to not one but two museums that revolve around the briny deep, the Marinemumseum (Navy Museum) and the Nationaal Reddingmuseum Dorus Rijkers (Dorus Rijkers National Lifeboat Museum). Both of which are delightful museums in their own right, each with their own story to tell.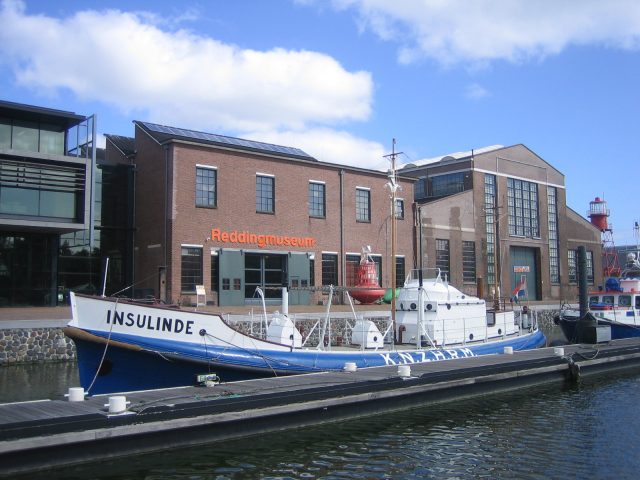 Combined tickets are € 17.50 for adults and € 11.00 for young people from age 4 up to and including 12 years of age. Tickets remain valid for an extended period of time. Which means you get to visit the museums on several days, enabling you to experience the Royal Netherlands Navy as well as the Netherlands sea rescue services first hand.