Ship and yard
The interactive Ship and Yard exposition is on show at the former Geschutmakerij. Find out more about naval engineering.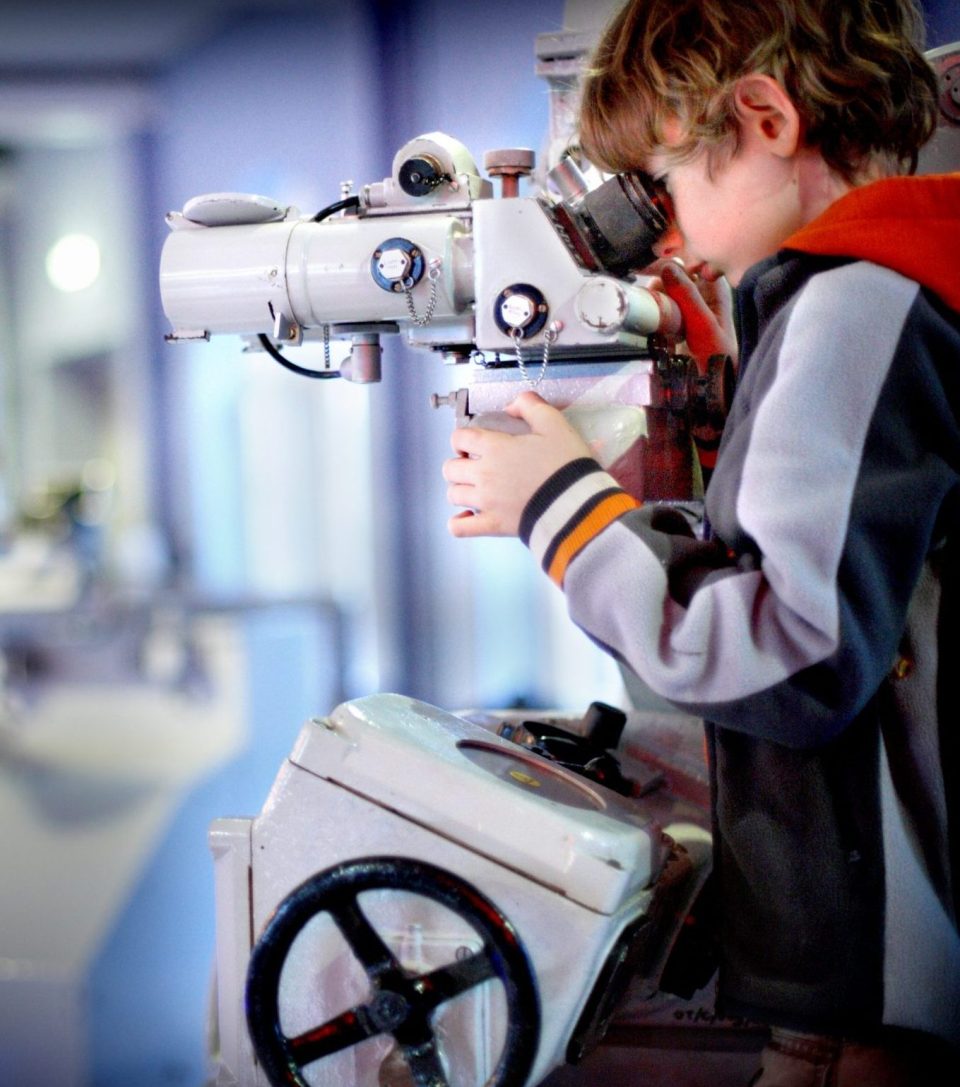 Immerse yourself the world of
Naval engineering
The world of naval engineering and the history of the naval maintenance companies are brought to life on well over 2,000 square metres exhibition space.  Put yourself in the shoes of craftsmen and technicians and learn more about ship building, propulsion, armaments and navigation.
Naval engineering is brought to life by way of objects, fun and educational tests and games. You and your children will be put to work, enabling you to try your hand at rivetting, welding, steering a ship out of port or manning an on-board gun.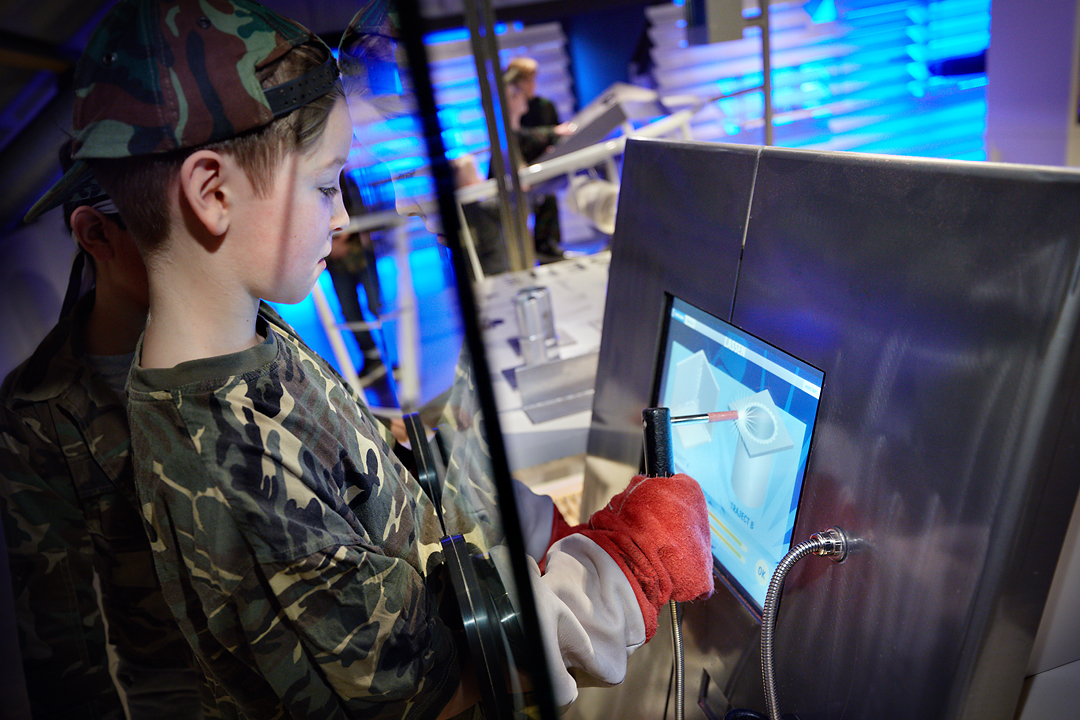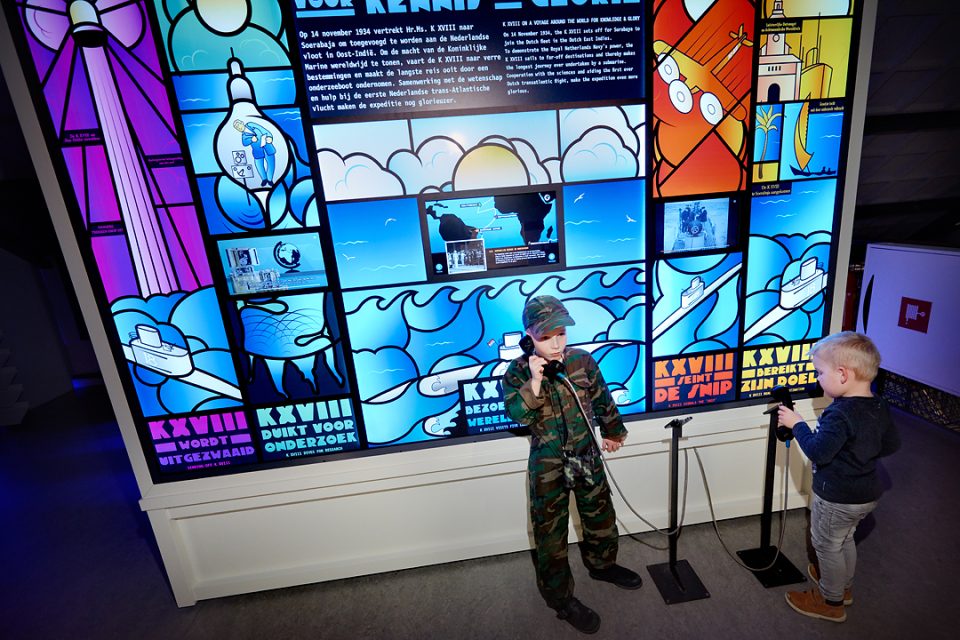 World famous KXVIII
On 14 November 1934, Dutch submarine HNLMS KXVIII left Den Helder for the longest sea journey ever undertaken by a submarine. Among those on board was a scientist. Professor Felix Vening Meinesz had joined the crew to conduct research into the hidden shapes and dimensions of the earth beneath the sea surface. Follow the KXVIII's journey and find out more about the spellbinding scientific results recorded by Meinesz.